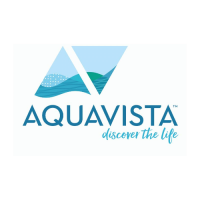 Eighteen residential and leisure marinas across England
Aquavista (previously BWML, British Waterways Marinas Ltd) operates a network of 27 inland and two coastal marinas stretching from London to Yorkshire, making it one of the largest marina groups in the UK. Located on England's historic waterways, Aquavista's marinas provide over 5,200 residential and leisure berths, plus boatyard services, boat sales and a caravan park.
The company was formed in 2004 as a commercial subsidiary of the Canal & River Trust, and in 2018 it became an independent company backed by private equity investment. In 2020 BWML rebranded as Aquavista.
Improved customer communications
Asset management & fault tracking
With 18 locations managed using spreadsheets, Havenstar and SAP, the senior team wanted an integrated system to deliver efficiencies in all business areas. The geographic spread, differences in customer type and varying infrastructure at the marinas created challenges around connectivity, customer service, asset management and oversight.
"Harbour Assist stood out as being modern, innovative, adaptable and user-friendly," said Operations Director, Darren Bramhall, "It is a comprehensive marina management system."
"It has revolutionised our business"
The then-BWML was the first significant marina group to choose Harbour Assist, and the two organisations worked closely to develop the functionality required by multi-site users. Talks started in 2015, with the contract signed in May 2016 and the system rolled-out to all 18 sites in September 2016.
"My advice to new customers is to spend time on pre-launch work, like cleaning data and logging assets," Darren Bramhall said. "Take time to understand what Harbour Assist can do – it's a simple system, but very detailed."
Three years after implementation, the company is integrating Sage and looking to extend caravan park and floating home management into Harbour Assist.
29
WEEKS
Target Delivery Time
25
WEEKS
Actual Delivery Time
Aquavista use Harbour Assist at head office and marinas by customer service, administration, maintenance and management team members. The company reports that marina teams now feel more connected to the group and staff empowered by having access to the same data. Implementation of Harbour Assist delivered significant efficiency savings in administration tasks, enabling redeployment of resources.
Around 70% of customers have set-up an online portal to access their records, invoices and communications. Instant access to invoices and statements coupled with online payment has improved cash collection.
"It makes communicating with customers easy," Darren Bramhall said, "using smart lists mean you can segment your customers and communicate with the right group of people within a short period of time, and you are GDPR compliant."
"Harbour Assist is flexible. It's so easy to move pontoons, change marina layouts, add new products, new tariffs and T&Cs."