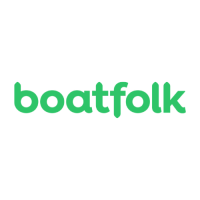 Eleven UK marinas with over 4,000 berths
Boatfolk was formed in 2020 through the merger of Quay Marinas and Dean & Reddyhoff, bringing together 11 sites across England, Scotland, Wales and Northern Ireland and creating the UK's third-largest marina group.
Along with over 4,100 floating berths, the group also operates boatyards and fuel docks, plus dry stack, boat sales and an extensive portfolio of commercial property including hospitality, retail and light industrial.
Even before the merger, both groups had chosen to move to Harbour Assist from Havenstar, Quay in 2016 and Dean & Reddyhoff in 2019. Quay Marinas' Finance Director, Paul Rye said: "We needed a more responsive and comprehensive system. Harbour Assist offered a more modern platform and potential for the future."
With a strong agenda for growth, Dean & Reddyhoff's management were looking for a more accurate dashboard of their sites' activities – more processes in one place with more detailed reporting. In addition, the cloud-based software delivered cost and security benefits of moving from local servers.
"Virtual Terminal, Quick Pay and the customer Portal have allowed our customers to make payments safely and quickly – a real benefit in the current Covid world."
Dean & Reddyhoff went live in November 2019, followed by the incorporation of Quay Marinas' data in February 2020 and then the rebranding to Boatfolk in April 2020. (There's more detail on the process here). Digital Systems Manager Alistair Clarke led the project for D&R and subsequently Boatfolk: "They provided clear and concise guidance during the planning phase. We agreed a schedule for delivery of key milestones and kept to them. Support was there all the way through, particularly for the data migration."
While some companies want to spin-up as fast as possible, D&R opted for a seven-month implementation. This enabled staff to have a full five months using the test system before going live and tied-in with the release of Direct Debit and part payments which was a key requirement for the group.
Once D&R was up-and-running, Quay Marinas data had 10,000 duplicate and old accounts cleaned before being uploaded to the central database along with logos, site maps and user account details. After all the hard work cleaning and preparing the data, system downtime was only 2.5 hours.
The second phase was the change from the two brands to the new Boatfolk brand. Slightly more complex than simply changing the logos, a whole new cloud instance was populated with the new templates and logos before the data was migrated across. Completed at the end of the working day to minimise disruption, over 90 staff were up-and-running on the new system in just over 3 hours.
Kevin Baird is the harbour master at Bangor Marina: "As an end-user of Harbour Assist, I must say the back-up service they provide is exceptional. From our perspective the integration of data was seamless."
30
WEEKS
Target Delivery Time
30
WEEKS
Actual Delivery Time
Harbour Assist is now used across the entire group, with all 11 sites having access to the same data and a suite of easy-to-use communication templates. Customers experience a seamless service when moving between marinas or booking services on other sites.
"We use Harbour Assist for as many things as possible, and we'd like to use it for more stuff in the future," said Alistair Clarke. Activities handled on Harbour Assist include all annual, seasonal and visitor berthing, tenant rent and service charges, fuel sales, boatyard lifting and storage scheduling, batch electricity invoicing and asset maintenance.
Cloud flexibility has minimised the impact of Covid-19 restrictions: "Our staff have been able to continue offering great customer service from wherever they have been asked to work; something we simply would not have been able to do a year ago," said Alistair Clarke.
"Harbour Assist provided a timely and well-managed integration – the system was only down for a few hours."