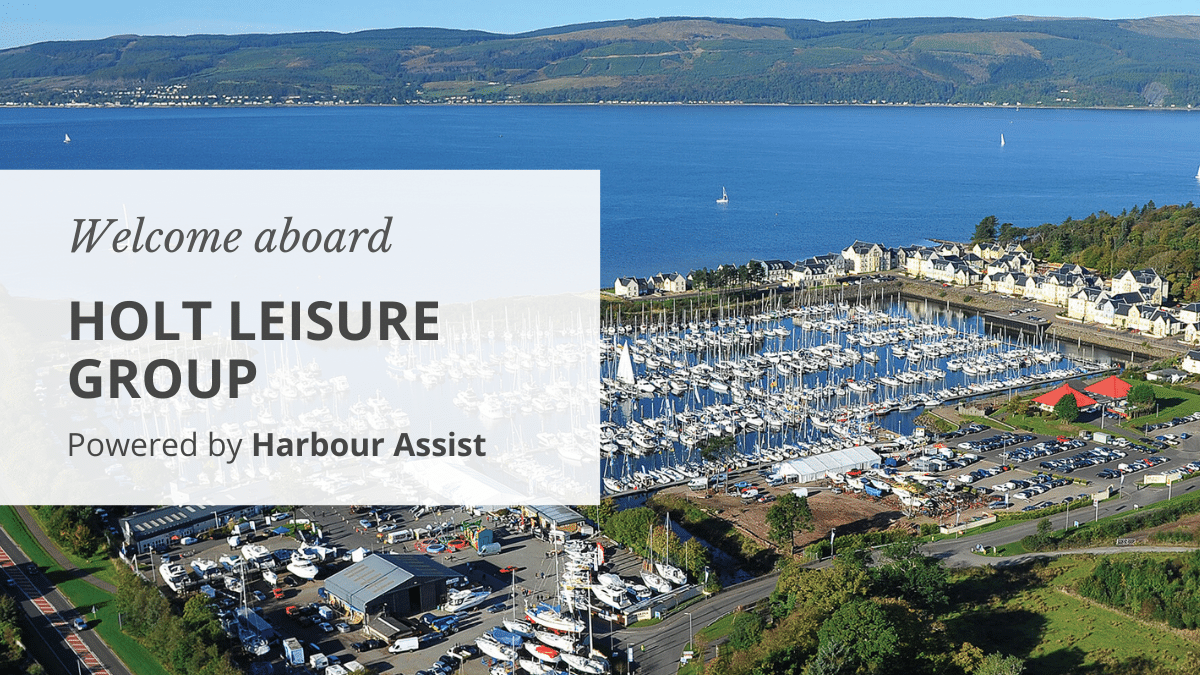 Gateway to Scotland's west coast
Group of three marinas on the west coast of Scotland
Holt Leisure Group operates three marinas in Scotland – Kip Marina and Fairlie Quay on the Clyde estuary, and Craobh Marina located north of the Sound of Jura.
The group has almost 900 berths plus swinging moorings, inside boat storage, boatyards and a range of commercial tenants. With some of the best cruising in northern Europe just beyond the pontoons and easy access from Glasgow, it's not surprising that these are the top-rated boating locations in Scotland.
Opened in 1971, Kip was Scotland's first marina, and one of the first in the UK to provide full walk-ashore pontoons. Some of the original customers are still berth holders after 50 years, underpinning the strong community spirit and excellent facilities on site.
Reasons for change
Holt Leisure was an industry-leading adopter of marina management software in the 1990s, using MIMICS then Havenstar. Wishing to maintain their status as Scotland's premier marinas, they're migrating to a more modern, customer-friendly system.
Company accountant Jillian McLaughlin and marina master Ian Rodger were actively looking for alternative systems. They had an online demo of Harbour Assist and quickly decided this was their preferred system.
The contract was signed in early October, with training planned for the first week in November and go-live shortly after.
Just one month from signing to going live makes this delivery the fastest to date. Although the data preparation and set-up has been speedy, it isn't a rush. "The support we've had so far is super. It gives us confidence for the future," said Jillian McLaughlin.
Expectations
The company will finally have a single database for everything, with all transactions for tenants, resident and visiting boats and boatyard services in one place. "It'll be much better overall for everyone in the company," said Jillian McLaughlin.
The marina and yard teams are looking forward to being connected to the system via mobiles and tablets – helping them to serve customers on the pontoons and manage maintenance and scheduled tasks without having to go into the office.
For more information about Kip Marina and the other Holt Leisure sites, visit www.kipmarina.co.uk
How can we help your business?
If you'd like to talk about how Harbour Assist can help your business to connect with your customers, email Nick direct nick.gill@harbourassist.com