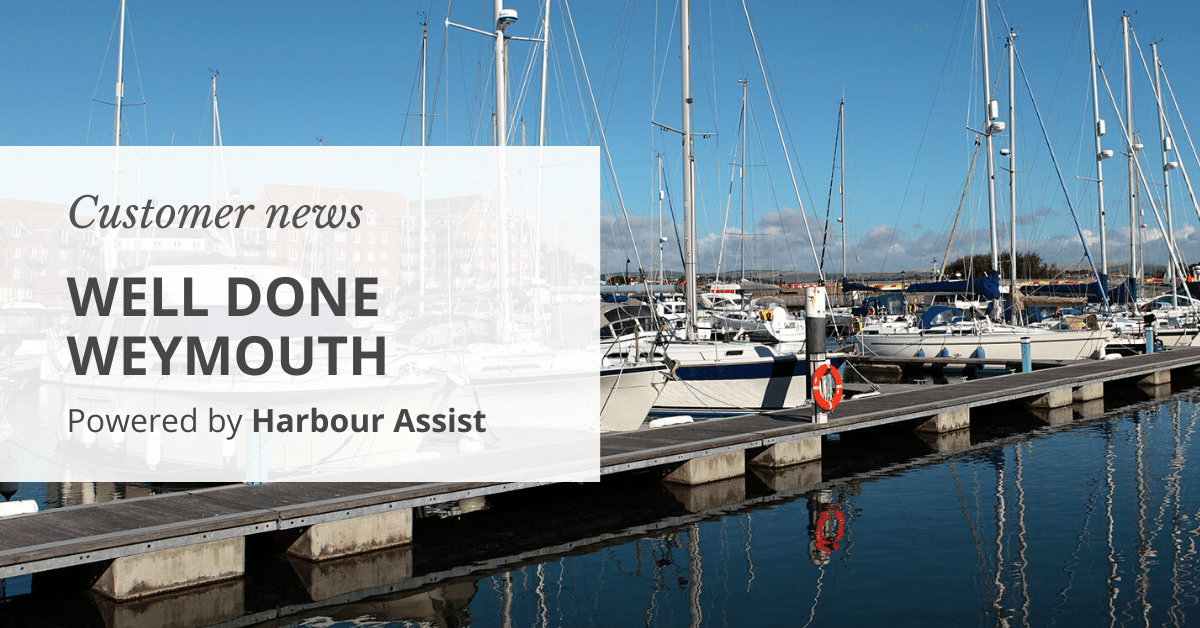 Weymouth crowned 'Marina of the Year'
Winner for the second time
Dean & Reddyhoff's Weymouth Marina has been crowned Marina of the Year for the second year in a row. The British Yachting Awards are organised by Chelsea Magazines, publishers of Sailing Today, Yachts & Yachting and Classic Boat.
Marina of the Year honours the marinas which go above and beyond in their offering to the yachting community, providing the best onshore facilities, the warmest of welcomes and a range of options for boaters.
Sam Jefferson, editor of Sailing Today said "The people have spoken, and they overwhelmingly voted for Weymouth as marina of the year in this year's British Yachting Awards. We all know that Dorset is God's own country and that Weymouth has been a favourite stopover for sailors for decades. Yet perhaps it was the addition of world class marina facilities – not to mention a warm Dorset welcome for visiting yachts that swung it this year."
Weymouth Marina manager, Alistair Clarke said "To be successful here again is testament to our incredible team of dedicated staff who make Weymouth Marina so fantastic! Thank you to everyone who voted for us."
About Weymouth
Weymouth Marina and the Dean & Reddyhoff group went live with Harbour Assist in autumn 2019. In summer 2019 Dean & Reddyhoff announced a merger with Quay Marinas to create one of the UK's largest coastal marina groups.
For more information on Weymouth Marina, see weymouthmarina.co.uk or call 01305 767576
How can we help your business?
If you'd like to talk about how Harbour Assist can help your business to connect with your customers,  email Nick direct nick.gill@harbourassist.com