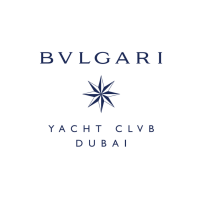 One of the world's most luxurious marinas
The marina at Bvlgari Resort Dubai is the luxury brand's first-ever yachting facility. Designed as an integral part of the exclusive resort on Jumeirah Bay Island, the marina exemplifies Bvlgari's aesthetic and attention to detail. Small and beautiful, it provides 46 berths for boats from 10 to 50m, a superyacht anchorage and 'dock and dine' services for visitors.
All customer information in one place
Customisation handled in-house
User permissions for data security
Great after-sales support
Bvlgari Marina opened in December 2017, and right from the start, the management team wanted software in place that would enable them to deliver the quality of service and facilities expected by guests. "Harbour Assist stood out as one of the most efficient systems," said a spokesperson from Bvlgari Resort Dubai, "and the costs were reasonable too."
"Harbour Assist pulls everything into one place and has been a really effective tool for us."
The marina chose a phased implementation for Harbour Assist, ensuring that customer accounts, mapping, invoicing and reporting were working smoothly before moving on to assets and maintenance tasking. This approach gave management confidence in the system and created a calm environment before introducing it to their multi-national team.
The four-hour time difference between Britain and Dubai hasn't proved an issue in either the roll-out of Harbour Assist or the ongoing technical support. The marina team reported that the support has been 'amazing', whether by phone or email. "Relationships are an important part of the purchasing process," the spokesperson said, "Nick and the team are always available and very helpful."
70
WEEKS
Target Delivery Time
18
WEEKS
Actual Delivery Time
Beyond the beautiful design, immaculate surroundings and personal service, Bvlgari Marina functions like any other. "We use Harbour Assist for everything, not just boat movements." The spokesperson explained, "Electricity and water metering, invoicing, safety, maintenance, legal documentation and daily dock checks." Everyone from directors to dock hands has access to the information they need, with locally-administered user permissions ensuring that customer data remains secure.
Having the correct paperwork and permissions is a necessary aspect of boating in the Gulf, and the office team use the expired documents report in the reporting suite to identify boats with expiring insurance and registration documents, for example. "I find the reporting really useful, and I can run and customise reports myself."
Although there are only a small number of berth holders, many boats have complex networks of owners, personal assistants, captains and management companies. Harbour Assist captures these relationships, helping the team to deliver exemplary customer service.
"It's so easy to set things up yourself – you can make changes there and then."