Set your marina free with Harbour Assist. Use the power of the Cloud to work smarter and connect with customers.

NEXT GENERATION
Marina Management Software
EVERYTHING YOU NEED, IN ONE PLACE
The leading cloud-based marina management system.
Bringing together customer relations, communications, asset management, invoicing and reporting into a single, easy-to-use package.
Harbour Assist. Accessible from any device, anywhere.
Chosen by boutique marinas, major leisure groups, commercial harbours and local authorities. Inland and coastal, worldwide. Used in the office, on the pontoons and afloat.
Our customers say that Harbour Assist helps them to work more efficiently, deliver better customer service and improve cash-flow. And boat owners like the self-service online portal for secure payment and account management.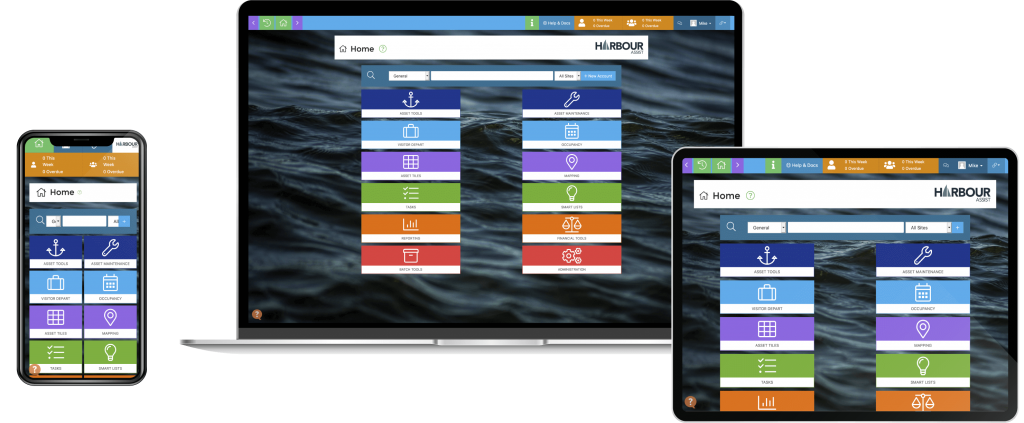 Harbour Assist is used by a wide range of leisure and commercial operators, from a boutique marina with less than 50 boats to a group of 18 sites with over 2,500 berths. A small mixed-use harbour to a port handling half a million tonnes of cargo.
Our customers run residential marinas on inland waterways and coastal havens with thousands of boating visitors. Fuel docks, boatyards, passenger ports and cargo wharves. Commercial tenants, chandleries, hotels and campsites. All on Harbour Assist.
Find out how Harbour Assist can benefit your business