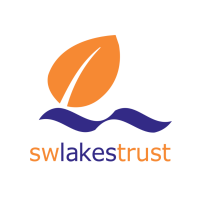 Recreational harbour management for a major utility company
The South West Lakes Trust manages South West Water's reservoirs for public enjoyment, environmental safeguarding and recreational pursuits. In Dorset assets under management include Christchurch Harbour, the tidal extent of the rivers Stour and Avon and Longham Lakes. Bournemouth Water Leisure has more than 500 moorings on annual contracts and popular coarse fisheries in the harbour and lakes.
High levels of data security
Ongoing technical support
When South West Water merged with the local utility company in 2016, the Trust's management needed to replace the legacy software with a more robust and comprehensive system. Partnerships and Business Development Director, James Platts, had experienced Harbour Assist as a customer when he visited Fowey on his boat, "I received a mooring invoice by email and simply paid online."
Of all the marina and club management systems shortlisted by the Trust, only Harbour Assist passed South West Water's stringent data security screening.
"Harbour Assist was the only system to meet our data security requirements."
Marina activities in Christchurch Harbour are relatively straightforward, centred on annual contracts and maintenance of the mooring infrastructure. The focus on contracts meant that the team could concentrate on cleaning historical records before transferring to Harbour Assist. "We had total support during the data transfer," said Business Manager Linda McMullen.
Having the same person delivering training and ongoing support provides continuity for users – James Platts said, "Rachel's training was very supportive, she has real-world knowledge."
21
WEEKS
Target Delivery Time
21
WEEKS
Actual Delivery Time
Harbour Assist is used on-site for managing contracts and invoicing, as a customer database and for all customer communications, with the head office team being primarily concerned with reporting and oversight.
Historically, the majority of customers paid by Direct Debit, a payment method preferred by the utility company.  "With the portal, more customers are naturally switching from Direct Debit to payment in full," said James Platts, "This means we get income earlier in the year and fewer contract drop-outs." The volume of transactions has decreased, reducing the administrative burden. "It is easier for me to keep on top of potential debtors," said Linda McMullen.
With two renewal cycles now completed, the team plans to extend Harbour Assist to maintenance record-keeping for the moorings, and other income streams such as the fisheries.
"Everything is captured on the customer record – you can see the whole history."