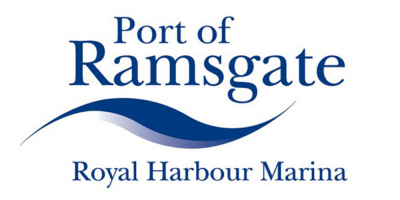 Council-owned 700 berth marina and commercial port
The Port of Ramsgate and Royal Harbour Marina is owned and operated by Thanet District Council. The marina is spread over four areas, providing 700 berths for leisure boats, wind farm support vessels and a fishing fleet. The port has three roll-on roll-off berths, an aggregate import facility and supports wind farm and maintenance operations.
Ramsgate's location on the south east tip of England only 35 miles from the French coast make it a popular destination for 6,500 visiting boats each year. King George IV so enjoyed the hospitality of Ramsgate in 1821 that he made it the UK's only Royal Harbour.
Improved customer communications
Dashboard for at-a-glance information
Straightforward & easy to use
Tasking for boatyard operations
It was the drive for more efficiency in admin operations and joined-up working across all the Maritime Services teams that led Ramsgate to look around for an alternative to their paper and spreadsheet-based system. After a thorough procurement process, Harbour Assist won out over Havenstar. "Using the Cloud means we didn't have to invest in servers, and we can have unlimited users," said Port of Ramsgate Maritime Services Manager, Nikki Morris.
"What do I like about it? All of it."
The comprehensive procurement process meant that the Ramsgate team had a good understanding of Harbour Assist and how they would be using it even before the decision to purchase was made. "It was a speedy process once we had made the decision," said Nikki Morris, "We populated the spreadsheets provided with the information we wanted to upload, then trained and tested using our data, which made everything more recognisable."
A year on, Ramsgate are about to integrate inspection and maintenance, and hope to use Harbour Assist for invoicing in the future.
15
WEEKS
Target Delivery Time
15
WEEKS
Actual Delivery Time
"Customers noticed the change to Harbour Assist," said Nikki Morris, "They commented that it was nice to get information emails and advance notification of planned maintenance. We didn't have the capability to send targeted group emails before – having Harbour Assist makes life so much easier." Ramsgate sends all communications via email, SMS and letter using the Harbour Assist, so all of the records are in one place and easily accessible. "The dashboard is really good, it's a snapshot of the customer – boats, communications, orders – all the information."
An unexpected benefit of moving to Harbour Assist is an improvement in the office environment. Changing from the old 'boarding card' and paper systems to all records on Harbour Assist means less paperwork so 8 filing cabinets were removed, creating more floor space.
"The staff find it very easy to use. It's sensible – what you see is what you get."