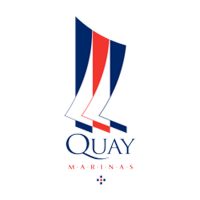 A group of six UK coastal marinas
Quay Marinas is one of the few UK marina groups with truly national coverage. With six marinas in the Bristol Channel, Irish Sea, Firth of Clyde and the North Sea, Quay has over 2,000 coastal berths in England, Scotland, Wales and Northern Ireland.  Each site has a fuel dock and boatyard facilities, and the company also operates a boat dealership and brokerage.
The company launched in 2005 following a management buy-out of Crest Nicholson Marinas, part of the first development of coastal marinas in the 1970s.
In 2019 Quay Marinas and Dean & Reddyhoff merged to create the UK's third-largest coastal marina group, called boatfolk. All 11 sites of the new boatfolk group use Harbour Assist.
Bulk customer communications
Central database for all sites
The management team at Quay Marinas were early adopters of marina management software, having used Havenstar since the mid-1990s.  By 2016, they required a more responsive and comprehensive alternative and settled on Harbour Assist.
"Moving from a system we had used for so long felt like a bit of a gamble," said Paul Rye, Quay Marinas Finance Director, "but it just offered a more modern platform and potential for the future."
"Harbour Assist is simple, straightforward and logical to use."
Careful planning ensured a smooth transition from Havenstar to Harbour Assist, even though Quay Marinas went live during the busy berthing contract renewal season. Robust internal processes and investment in staff training were central to speedy adoption.
Paul Rye's advice is to transfer current customer data only so that the new database is accurate: "Make sure the data is concise and clean and have a plan of how you want to see the information, even down to being consistent on capitalisation and spelling."
11
WEEKS
Target Delivery Time
11
WEEKS
Actual Delivery Time
Making it easier for customers to do business with the company was a core reason for moving to Harbour Assist, with "bulk communications at the click of a button" being popular with the marina teams. A range of email templates makes it quick to keep customers informed, and with communications history in one place, all staff can understand the customers' needs.
"As soon as I saw Harbour Assist I really liked it," said Jon Roberts, Manager at Conwy Marina, "It's just so easy to use."
Around half of customers use the portal for online payment, especially annual contract invoices. "Online payment is simple and safe," said Paul Rye, "Within five minutes of sending the batch renewals, you can start to see payments coming in."
As well as customer communications, Quay Marinas use Harbour Assist for contracts, visitors, fuel, electricity, maintenance logging, boatyard tasks and quoting.
"Harbour Assist makes it easy for customers to do business with us."