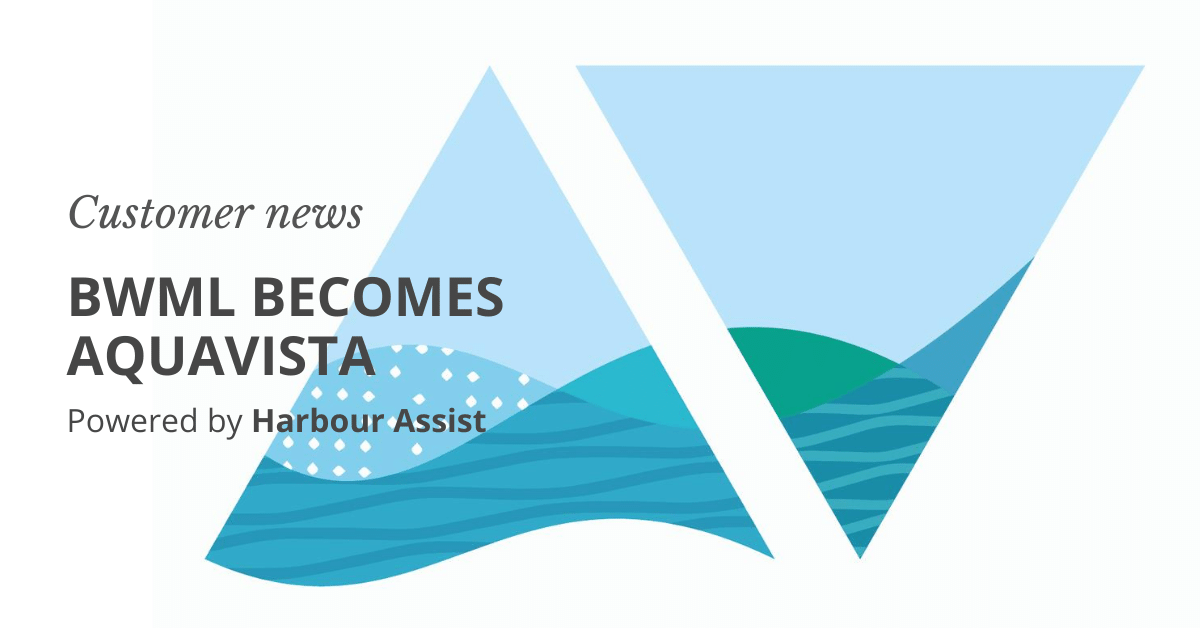 BWML becomes Aquavista
Discover the life
BWML (British Waterways Marinas Ltd) has rebranded as Aquavista – with a smart new logo, website and signage. The launch of Aquavista marks a significant shift in focus for the company, reflecting its mission to "deliver a great waterside experience, whether you live, visit or work at an Aquavista marina".
18 Marinas
Aquavista has 18 coastal and inland marinas with over 2,700 berths across England, making it one of the largest marina groups in the country. Alongside the traditional business of residential and visitor moorings, the company also has a boat sales operation and floating homes.
Software Changes
BWML was an early adopter of Harbour Assist, coming onboard in 2016. Read more in our case study.
The system flexibility that attracted BWML to the software was put to good use during the rebrand. With all-new staff and site emails, new logos and new document templates for 18 sites, there was potential for disruption, but everything happened behind the scenes.
Through the system changes, customers were able to pay online as normal, and staff only lost five hours of access.
Minimising downtime and disruption is a key aim for Harbour Assist: "We know that downtime is stressful for companies, so we plan carefully when we're onboarding a new site or handling a rebrand or merger," said Nick Gill. "We prioritise customer access so cash-flow is unaffected, and minimise disruption to staff."
How can we help your business?
If you'd like to talk about how Harbour Assist can help your business to connect with your customers, email Nick direct nick.gill@harbourassist.com