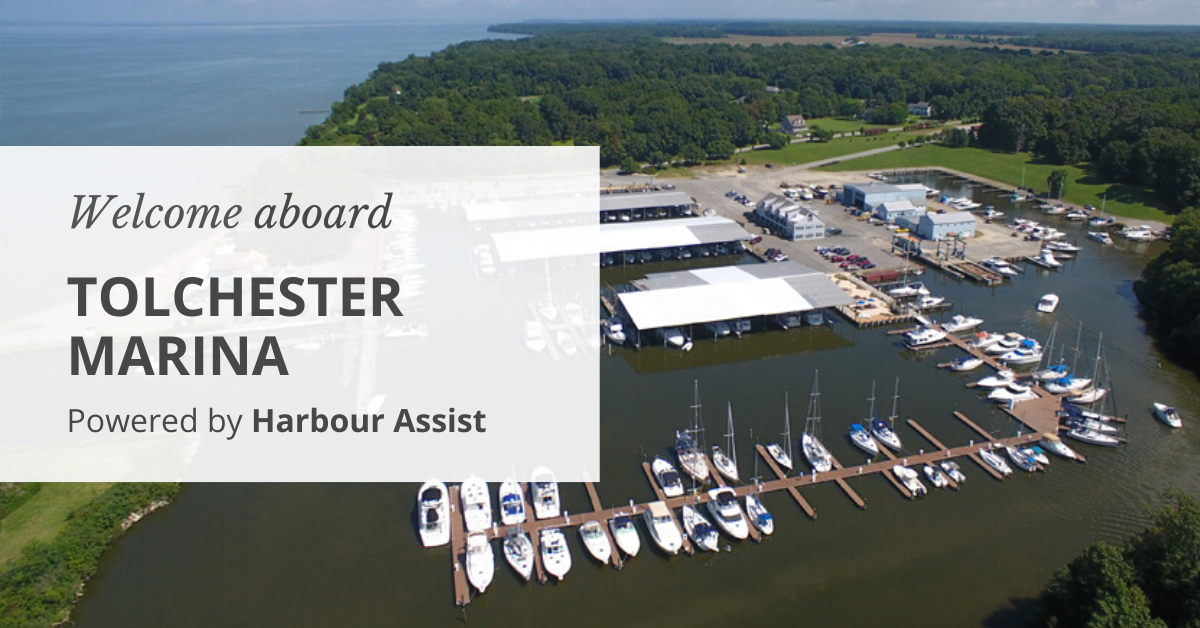 First US marina for Harbour Assist
Welcome aboard, Tolchester Marina
Tolchester Marina in Maryland is the first American site to choose Harbour Assist. Located on the eastern shore of the beautiful Chesapeake Bay, the 263 berth family-owned marina is a true full-service site, providing summer dockage and winter shore services in a resort location.
The team at Tolchester uses Harbour Assist for all marina management activities including contracts, visitor slip allocation, fuel invoicing and boatyard services.
After a short implementation period, Tolchester Marina went live with Harbour Assist in June 2019, just in time for the busy summer season. Having Harbour Assist allowed the team to efficiently manage hundreds of reservations for the busy Fourth of July and Labor Day holidays.
"After trying several slip management solutions over the years, we chose Harbour Assist because it checked all the right boxes," said Aaron Bramble, Tolchester Marina Vice President.
"The cloud-based functionality has allowed us to be mobile with our slip management, and with Harbour Assist's renewal system, sending slip contracts for the new year has never been easier."
For more on Tolchester Marina, see tolchestermarina.com
How can we help your business?
If you'd like to talk about how Harbour Assist can help your business to connect with your customers,  email Nick direct nick.gill@harbourassist.com