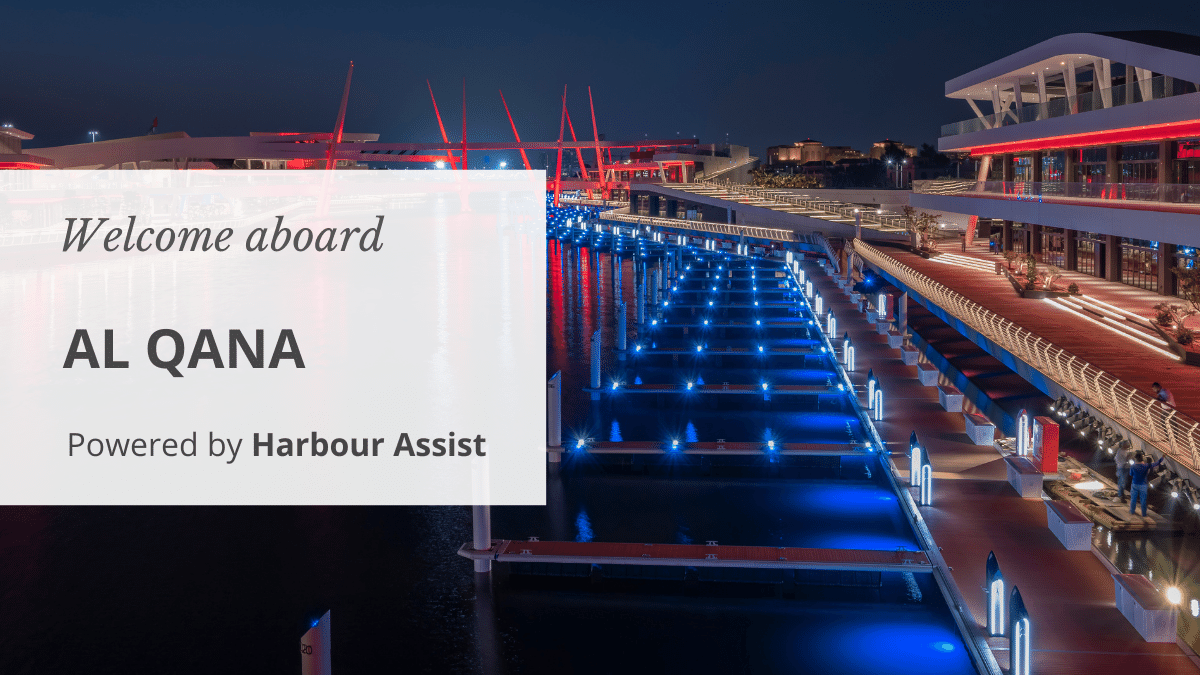 A unique waterfront destination
Al Qana, Abu Dhabi
Situated along the stunning Rabdan canal, Al Qana is a vibrant entertainment and leisure destination with spectacular waterfront views in the heart of Abu Dhabi.
The 106-berth Al Marina is at the heart of the development. Waterways Manager Ivaylo Kishkov said: "Al Qana Marina is the perfect spot for yacht owners, water-sports enthusiasts and families to eat, drink and soak up the sun. This luxurious area is perfectly situated within Al Qana to offer a spectacular view of Abu Dhabi's iconic skyline."
Harbour Assist was chosen as the marina management software for Al Qana to help deliver the high standards that boat owners and their guests expect.
A unique development
Spanning across over 146,000 sqm, the Al Qana development offers a unique collection of attractions including waterside eateries, cinema experiences, the Middle East's largest aquarium, the yacht marina, fitness and wellness facility, retail boutiques, a virtual reality and e-sports arena and landscaped community spaces to encourage social interaction.
For more information about Al Qana, visit alqana.ae
How can we help your business?
If you'd like to talk about how Harbour Assist can help you deliver world-class facilities and service, email Nick Gill to start a conversation.