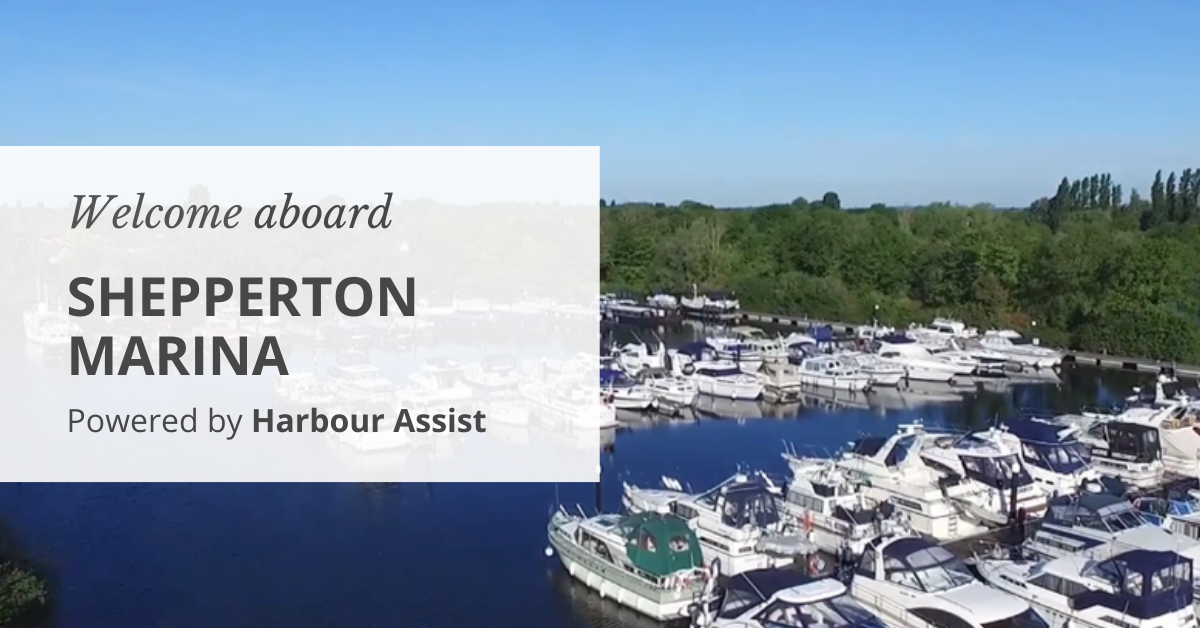 5 Gold Anchor marina on the River Thames
Welcome aboard, Shepperton Marina
Situated on a delightful backwater of the River Thames, Shepperton Marina is set in forty acres of mature landscaped woodland with a meadow and swan sanctuary – hard to believe that it is only half an hour from London.
Focus on customers
The 400-berth family-run marina has invested heavily over the last few years, increasing capacity by 75% and providing specific berths for Dutch barges, narrow boats and cabin cruisers.
Customer service is very important to the marina team, and they were recently awarded the prestigious 5 Gold Anchor award by The Yacht Harbour Association. Not surprising that Shepperton is one of the most desirable places to moor on the River Thames.
"I feel that Harbour Assist is the most suitable system for a Five Gold Anchor marina"
Choosing Harbour Assist
Software is the latest investment in customer service at Shepperton. Having used Clearwater for over 15 years, making the leap to a new system was a challenge: "It is such a massive deal to change systems" said Marina Manager, Lisa Harris, "But when we saw Harbour Assist we just forgot everything else – it did everything we needed to do".
Lisa and her team went live with Harbour Assist in October 2019, just before their annual renewal round.
"It's just amazing – the renewals took me 30 minutes rather than two days. It has really changed the way we work"
For more information about Shepperton Marina, visit sheppertonmarina.co.uk
How can we help your business?
If you'd like to talk about how Harbour Assist can help your business to connect with your customers,  email Nick direct nick.gill@harbourassist.com