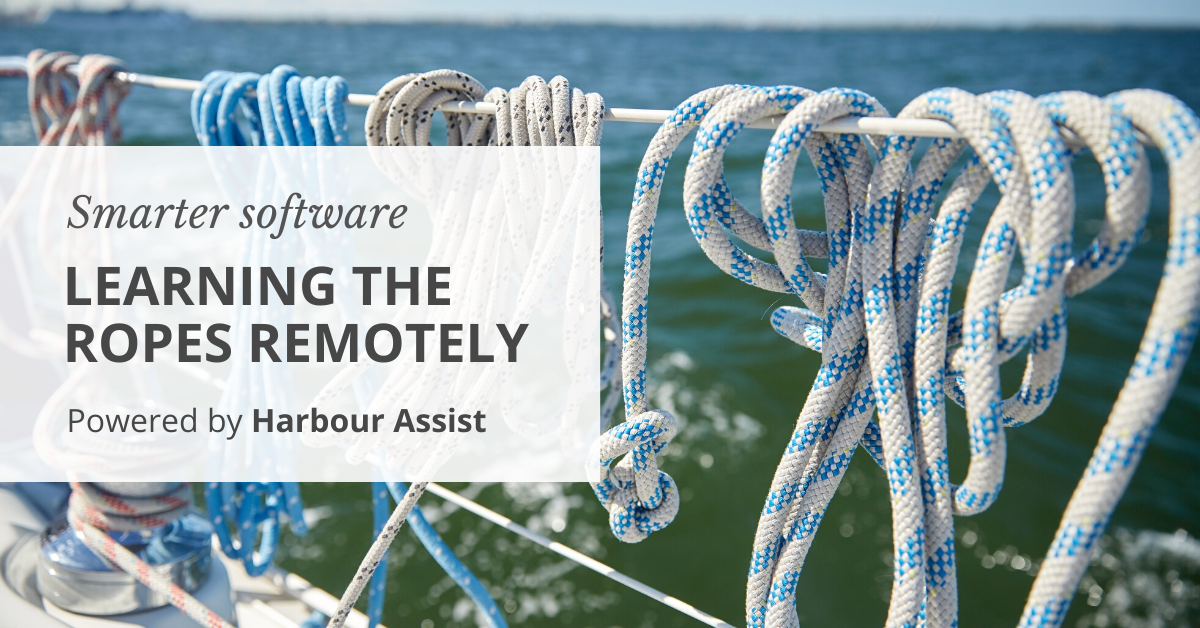 Starting a new job during lockdown
Case study: Emsworth Yacht Harbour
We're hearing lots about furloughing, reduced hours and cancelled contracts, but there are still people starting new jobs during this lockdown.
Like all UK marinas, Emsworth Yacht Harbour in West Sussex is strangely quiet during the sunny spring weather. The boatyard is locked, no boats are allowed to arrive or depart their berths, and the marina is operating with a skeleton crew. "While we can't provide our usual services, we're lucky to have local staff who are checking boats and keeping the site secure", explains Managing Director, Alison Wakelin.
Although maritime operations have ceased, administrative tasks are growing, as Alison amends contracts and provides refunds to annual berth holders disadvantaged by the shutdown. At the same time, she has been inducting a new staff member, entirely remotely.
Tom Marfleet started his new role as marina manager in the second week of lockdown. "I haven't been to the marina since I had my interview", Tom says, "It feels bizarre, but I'm starting to learn the ropes and get to know the customers from their account records".
Remote Harbour Assist training has been part of Tom's induction, with Rachel Hodgkinson screen sharing using Microsoft Teams. The technology keeps the learning experience interactive, running at a similar pace to face-to-face training. "I almost prefer online training", says Tom, "Because the shared screen is right there, and it's easier to focus. I found it a very natural process".
By the time Tom can get hands-on at Emsworth, he'll have a strong working knowledge of the essential marina systems covering contracts, billing, bookings and communications. Plus, amending contracts and similar lockdown admin is a practical way to build-up customer insight.
We wish Tom all success in his new role at Emsworth Yacht Harbour.
Remote Training
Even when the world is working normally, we do a lot of Harbour Assist training remotely, via online screen sharing. While face-to-face feels like a first choice, Tom's experience at Emsworth demonstrates that well prepared and engagingly delivered online training is as good as direct human contact.
Remote training can also be delivered more quickly and cost-effectively than traditional training. Booking flights and accommodation takes time and adds cost to the software roll-out. Remote training is flexible and adaptable.
Other sites we're training and spinning-up remotely during the lockdown are River Hamble, Chichester Harbour Conservancy, The Marine Group, Tobermory Harbour and Crossroads Marina Maldives.
How can we help your business?
If you'd like to talk about how Harbour Assist can help your business to connect with your customers,  email Nick direct nick.gill@harbourassist.com